PHP : abs() function
abs() function
The abs() function is used to get the absolute (positive) value of a given number.
Version
(PHP 4 and above)
Syntax
abs(number)
Parameter
Name

Description

Required /
Optional

Type

number

Numeric value.

Required

Float/integer
Return value
The absolute value of number.
Value Type : Float/integer depends on the type of number.
PHP : Absolute Value Function (abs)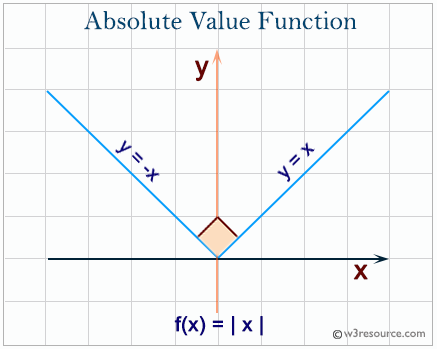 Example :
$val1=-14.2;

$val2= 15;

$val3= -55;

$abs1=abs($val1);

$abs2=abs($val2);

$abs3=abs($val3);

echo "absolute value of $val1 is $abs1
";

echo "absolute value of $val2 is $abs2
";

echo "absolute value of $val3 is $abs3
";

?>
Output :
absolute value of -14.2 is 14.2
absolute value of 15 is 15
absolute value of -55 is 55
Pictorial Presentation :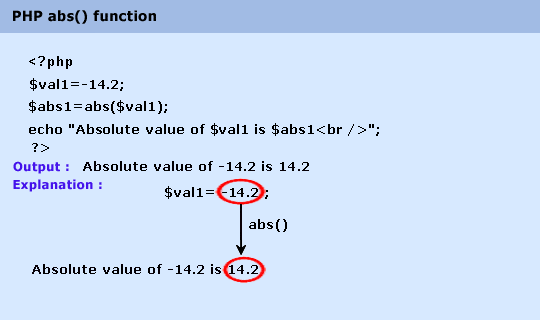 See also
PHP Function Reference